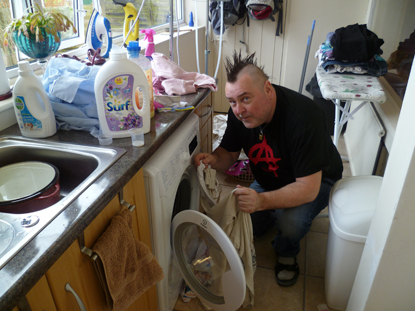 Mick Magic No, must Say, Skit's been a very good houseguest, helped me get all the washing done this morning...
Skit Zoyd Skit help him cook dinner last night too...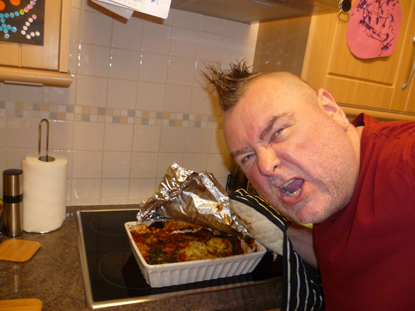 Mick Magic If you call constant criticism of my (admittedly limited) cooking skills and keep trying to climb in the oven helping, he most certainly did...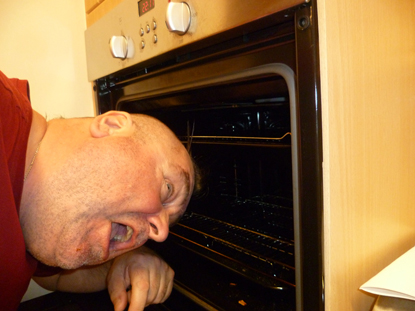 Skit Zoyd 'Cooking skills' = 'take thing out of fridge and put in oven' :)
Skit Zoyd Skit good boy, him love his mum, but no fotti fotti… ;)
Mick Magic Wish I'd thought of that one...
Skit Zoyd You will.
Skit Zoyd Ah, Holland / Skin / Tunnel, it's like Skit die and ears go to hell, BRILLIANT!!! Sad it nearly finish.
Skit Zoyd Skit bow to media player, he hear greatness. And we not finish yet!



Skit Zoyd Mimetic probably better know for make

thousands of people dance their feet and body and
little fish and go big fish and cardboard box, yas!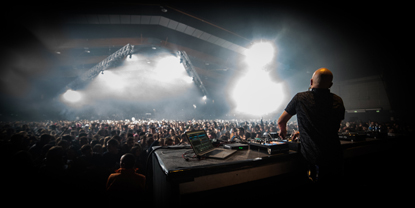 Skit Zoyd But Mimetic do great rhythmic noise experiments too! Now this great track him do with other fine M&E band, Delphium, "Esox Lucius"...
Jan N. Kremski any chance of a photo of you and Mick Magic together?
Skit Zoyd JUST FUCK OFF!
Mick Magic Oh, come on, Skit, the customer is always right. Give us a minute, Jank, and we'll set the tripod up.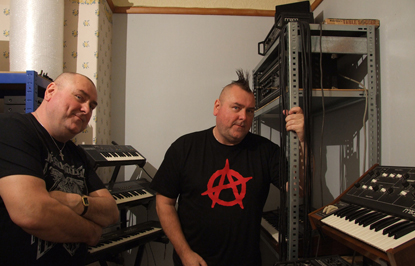 Mick Magic Here ya go...
Jan N. Kremski and i really get a free cd just for doing that set up post for you?
Skit Zoyd I TOLD YOU TO FUCK OFF!
Skit Zoyd Oh, Skit sorry, he get cross, but we all be friends again now, nicey nicey. Track finish, Skit and Magic busy pose for photo. Skit pretty, Magic ugly bugger on left.
Skit Zoyd So, one more track to play, and we leave master for last...


Skit Zoyd Fucking underground legend, this is "L.F.7 Rebirth", I

bin Skit Zoyd, I say bye bye, hope you like my show! BYE-EE!
Mick Magic And I've been Mick Magic. Thinking about it, I still am. I'll be back with a couple of presentations later; "Cherchez La Femme", a tribute to some of the hugely talented females of the underground, plus an American Underground special. You'll see details of both appearing on the FB event page soonishly. Meanwhile, if you'd like to order a copy of the M&E Collection, details are on the front page of the website. Cheers! :)
https://www.facebook.com/events/2557223854321872/
www.mickmagic.net (um... just in case you hadn't realised... ;)
---
Two weeks later...
Skit Zoyd Skit forget M. Nomized picture, arsebiscuit!