M&E News - Autumn 1993 (October)
1 Sons Of Selina – "Ambition" (054)
2 The Invisible Band – "Occam's Razor" (164)
3 The Original Mind Band – "Evolver" (175)
4 Naj – "Spoiled Spinal Column" (188)
5 Into The Abyss – "Martyrium" (202)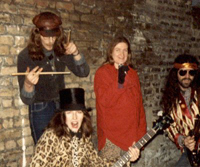 Thank fuck for that, good taste is restored, Sons Of Selina are back on top! And this was a significant one as it was the first time an M&E band had outsold my own band (only "The Best Of M&E 1992/93" sold more copies that quarter)! So let's ignore them and pretend it's because we've already covered that album and definitely not sour grapes or anything so childish, thus giving us the chance to have a look at the one that spent six months behind it and the Rollers at no.2, my Spring '93 Release Of The Season, "Occam's Razor" by The Invisible Band (above left), hailing from Balham, London. A wondrous swirl of psyche instrumentals lead by the steady fingers of Rory Cargill (in the shades). Such was the band's enthusiasm for music, they were reputed to have played five hour live sets, only finally leaving the stage after repeated napalm attacks and strafing by helicopter gun-ships. The Original Mind Band were a psycherock band from Wales who owe Neil Crud money, Naj were the first band from Eastern Europe (Lithuania) to make our Top 5 and Into The Abyss were my Release Of The Season for Summer '93. A gothic band... in Summer... now THAT'S irony...
---
M&E News - Winter 1994 (January)
1 The Witches – "The Witches" (214)
2 Animal Factory – "Animal Factory" (223)
3 Stormclouds – "Psychotronic" (125)
4 Sons Of Selina – "Paradise Mile" (250)
5 Sosumi – "Bad Day At The Lab" (229)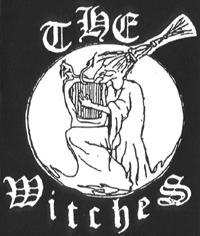 My Autumn '93 Release Of The Season, one of only three bands to get the highest 5 star review rating on M&E and the ONLY band ever to repeat that feat. The Witches' eponymously titled debut album was a treasure trove of joy. Fronted by Polish sisters, Izabella Bellatrix and Aleksandra Templar, but based in Croydon, the band turned out a blissfully melodic brand of gothic pagan rock, topped with enchanting vocal harmonies. Like many M&E supporters, I fell utterly and completely in love with this band the first time I heard them. In my case, that was on a Beton Tapes compilation titled "Dragon's Born Tonight", after their contribution. I wrote to their manager (well, Kevin, Izabella's boyfriend) immediately and said; "No band has quite made the 5 star rating in our reviews yet, how would you like to be the first?" He shoots, he scores...
---
M&E News Update - April 1994
1 The Thamesmead Rollers – "The Early Years" (252)
2 Sons Of Selina – "Paradise Mile" (250)
3 The Witches – "The Witches" (214)
4 Sons Of Selina – "Ambition" (054)
5 Alien Planetscapes – "Celestial Dance Hits" (253)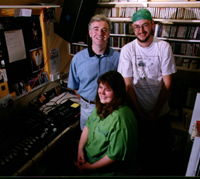 Once again, as our sales began to increase dramatically and the chart expanded to a Top 40, there came another lapse in good taste from our supporters, The Thamesmead Rollers (right) taking their second album, "The Early Years", to the top as well. We still suspect chart-rigging, but as it's me that did them, I still haven't figured out how they pulled it off. Maybe they hypnotised me with drugged marzipan or something. Thinking about it., I even made a guest appearance on this album; did some guitar, synths and backing vocals on "Armageddon Time". Oh, the shame of it all...
Fascinating Facts # 46 -
Sons Of Selina's "Paradise Mile" is the best selling M&E album (our all time no.6) NOT to have topped the charts.
---
M&E Newsletter - Summer 1994 (July)
1 Barra – "The Mini Album" (258)
2 Sons Of Selina – "Paradise Mile" (250)
3 Hecate's Dreams – "Rape Of The Fly" (256)
4 Dark Star – "States Of Mind" (151)
5 Cosmic Dance Society – "Dilemma And The King Of Things" (257)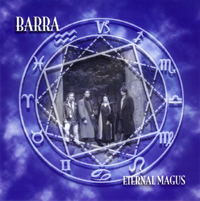 In case it was chart expansion that was fuelling these episodes of poor taste, the decision was made to only publish a Top 20 in future. And, sure enough, the evil Rollers disappeared from it completely! Justice, hah! So, to proper music; Barra. Not just my Release Of The Season for Spring '94, but without doubt the finest band ever to grace a Music & Elsewhere release. The most beauteous folk-tinged progressive pagan rock drifted from the speakers as I listened, the hauntingly plaintive vocals of Tracey Ann Sparkes drifting over it, clear as glass. I have never found the words to describe how brilliant a singer she is, and the musicianship of the rest of the band certainly doesn't let her down. Produced by fellow Camberley man, Clive Parker-Sharp, better known for time spent with The Members, Spizzenergi and Big Country, this is an absolute masterpiece from a band that deserved to go so much further...
---
M&E Newsletter - Autumn 1994
(October)
1 Kava Kava – "Bdoing Phhtt" (266)
2 Wobble Jaggle Jiggle – "Fresh Today" (112)
3 Wobble Jaggle Jiggle – "What?" (075)
4 Sons Of Selina – "Ambition" (054)
5 Sons Of Selina – "Paradise Mile" (250)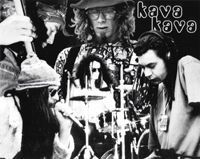 No coincidence that all the albums by our three Delerium signed bands took over the Top 5, it was a chart wildly distorted by a bulk order from The Freak Emporium, run by the same team, bless them. Kava Kava's wonderfully titled "Bdoing Phhtt" was the album that picked up the most in additional sales, thus propelling it to the top spot. The Yorkshire based Kavas had a decidedly groovy acid jazz sound, topped with the rich and soulful vocals of Pat Fulgoni, a cool combination for a muchly deserved no.1 on the M&E Chart. Honestly, here I am bigging up a Yorkshire band, and me living in Lancashire these days! They'll take me passport off me if I'm not careful...
---
M&E News - New Year 1995 (January)
1 The Thamesmead Rollers – "Too Old To Rock" (272)
2 Disc – "1.0" (279)
3 Sigis Bruder – "Leftovers" (278)
4 BDF – "Bild Der Frau" (277)
5 Lord Litter – "Torn Between Temptations" (012)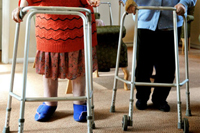 Oh bloody hell, not them again! So much for my cunning chart reduction master-plan. Look, let's just pretend they're not there and talk about other stuff. Actually, this was another milestone chart in one respect; three years after the release of "White Hawk Atomic", it was the first one that didn't include a Magic Moments At Twilight Time album in the Top 10. Sob. Oh, also worth mentioning that the Sigis Bruder album (courtesy of the wonderful Trost records of Vienna) was my Release Of The Season for Autumn '94. Why wasn't that no.1? Much better than The Thamesmead Rollers (pictured) "Too Old To Rock". Why are they even recording albums? They should stick to singles, surely? I mean, at Derek's age, you'd think twice about putting an LP on, wouldn't you? Incidentally, that Lord Litter album at no.5 was my first Release Of The Season, for our very first batch of M&E albums in Spring '92. And the bloody Thamesmead Rollers have had three no.1's by the time you finally cottoned on to how great it was? Anyway, the good news is that they never topped our chart again. The bad news is that are now the most popular band on the M&E Showcases. By a few thousand plays. Oh well, if you can't beat 'em, join 'em, eh? All together now...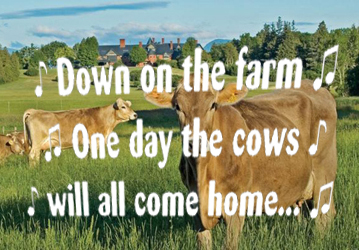 © 1990 Music & Lyrics By Bell, Russell & Wakefield
Personally, I can't believe they'll publicly admit to it.