SIDE B;
1. LEVENTE - "Heart Of Orion"
From "Turning Pages" (M&E 596). Ambient and spacey Germanic electronic music, not in an entirely dissimilar mould to vintage Tangerine Dream, though they probably didn't record in Farnborough.
2. ALEX HAYES - "Shutter Alarm"
From "Shades Of Being / Where Land Meets Water - M&E Special Edition" (M&E 579). American electronica produced by Communication Union's Blaine Jones.
3. DOPEFINGER - "Yaje"
From "Earth Chant" (M&E 585). Cosmonaut Mike's excellent London-based tribal electro fusion for the chill room. Skin up...
4. ADAMOR - "Outback Psychogenic"
From "ADAmorphy" (M&E 592). Another project from the Yippie Bean stable in Australia. Ambient avant garde experimentalism with the odd smatterings of Aboriginal tribal and drum & bass...
5. MR. BOLLINGER - "This Is The Future"
From "The Future Of Capitalism" (M&E 593). Yippie Beaner and Stinking Badger man, Thomas Bollinger, gets all down and dirty with some harsh elektroid avant gardeness in a political sty-lee...
6. MOONTAN - "Chamber Pot"
From "Humana" (M&E 594). Another Yippie Bean project, this one in avant garde sound composition spheres with tribal rhythmic touches and varied sound clips.
7. THE PURPLE BETTER ONE
- "Proboscis II - Lady Smith Relieved"
From "The Purple Better Two" (M&E 598). Former Acidfucker, Kev Trundley, returns to make your ears bleed once more. Sequencer and drum tracks vie with processed samples and sound loops...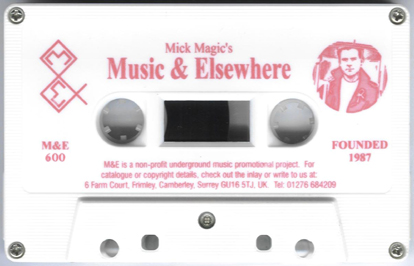 ALSO RELEASED IN THAT FINAL BATCH;
Doctor Brown - "Look What's Just Got In My Cab..." (M&E 575)
The Purple Better One - "Human Vortex" (M&E 576)
Deathsquad - "Vague Memory And Self Assassinations 1998-2000" (M&E 577)
The Venus Fly Trap / Religious Overdose - "Catalyst / Live 1982 - M&E Special Edition" (M&E 581)
The L.J. Karma Roadshow - "The L.J. Karma Roadshow"
(M&E 584)
Pope John Paul The Third - "Experiments In Crap-Core Vol. 2"
(M&E 586)
Motion Control - "Electronic Toyshop / Forth World" (M&E 587)
Deathsquad - "Insect Psalms (Strap On Volume 2)" (M&E 597)
---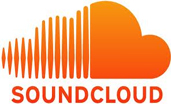 .
Have your senses been teased enough with our wicked words? Then wait no longer to add the full audio experience to them, simply click on the Soundcloud logo to be instantly transported to the wondrous world of underground music. And elsewhere...