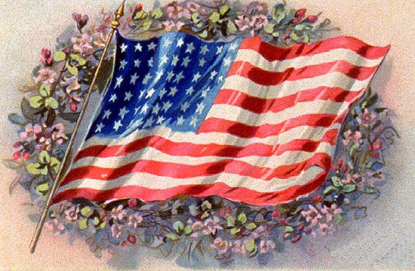 Think not what your country can do for you - you are cordially invited...
---
MM: As with just about everyone of your generation, inter-nation conflict would play a significant role in your life. Though no stranger to death, following the sad loss of your younger brother while still in your own youth, I gather it must always retain it's profundity. You just missed World War II (don't feel bad, I heard it was awful), but you did get called up for the Korean War in 1950, spending around a year at the front. There's a couple of interesting quotes in your book on the subject; "When a soldier puts on a uniform, he puts on a mask. In many ways, he acts the way the uniform is expected to act. He might seem to have become the uniform." And "I decided I belonged to North Europe Spirituality, that the old gods were with us." Perhaps you can expand on those a bit for us, share something of your experience of the time and how it affected you as a person and an artiste?
OK: The uniform people usually wear is what their communities expect them to wear and act in ways in keeping with what they wear. One dressed as Santa Claus might act, and feel, rather like Santa. – In uniform, I acted much like soldiers had been acting since the beginning of time. "And will you go on battle after battle, to The World's end?" "Aye to the very end." It must have been much the same for the soldiers Layamon wrote about. However, our spirit being is much larger than this. We are an awareness which expands out beyond the stars. All our life we might live in wonder – at the magic of particles coming together to form an object that could see the stars. And one could hold to be magical, every other such object.
MM: Now there's still the best part of two decades between your military service and the real beginning of the Blacklight Braille story. I'm interested in how the everyday life experiences in between continued to shape the Owen Knight we find taking to the stage as the 1960's draw to a close. From soldiering, you have worked in construction, as a janitor and taught a bit of theology along the way. From the man who left the army; what else did you do; how did that vision of an aspiring Bard, resplendent in cloaks of both cloth and eccentricity, come to full fruition; and at which point did you become sure of what it was you wanted to do?
OK: I might shy away from calling myself a bard, as bards have had forms which they needed to fit into, rules which they needed to obey. In creating, I have tried to keep free of rules. Because I am not trying to get the rewards which rules give. My reward is the joy I get from creating. Then, in the past, a bard would have needed to have a beard. With none, he would have been thought, too young. – Between school and Bitter Blood, I was audience. I took part in what Hippies were doing, met people.
MM: It's 1969, somehow we've ended up in Cincinnati, Ohio, where a group of university students, both musicians and actors, combine efforts in the process of forming Bitter Blood Street Theatre, aiming to incorporate Theatre Of The Absurd with the finest traditions of shock rock, one would hope with a respectful nod to Screaming Jay Hawkins and Lord Sutch. How did you come to discover the troupe, what attracted you to join and what are your memories of opening for the likes of the Allman Brothers, Mountain, Joe Cocker, MC5, Frigid Pink and Dr. John?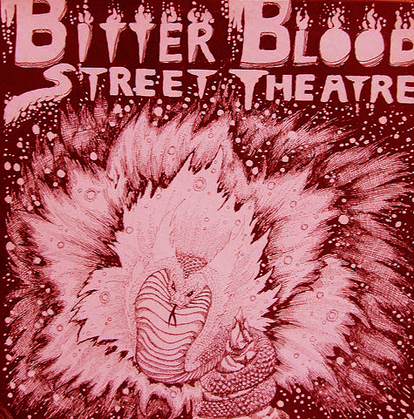 OK: Bitter Blood Street Theatre was a band of musicians who created visual shows as they played. Until April 1970, I was audience and not on stage with the band. Most of the bands mentioned were before that. I was with the band when we played in front of Dr. John. I enjoyed Lord Sutch and bought his album, but my influence would have been musician's hippy freedom and I was seeing that in Bitter Blood. Early Bitter Blood reminds me of The Fool, out of Belgium, and Silver Apples, and Tonto's Expanding Headband. We lost some of that feel in 1973 when Fred Elig left. But our stage kept a good amount of freedom. We could do things, then think about the meaning later.
MM: Bitter Blood Street Theatre were approached by Columbia Records in 1973, eager to find more of the highly successful masked and shock rock acts like Kiss and Alice Cooper, the latter of whom, rumour has it, may just have borrowed a few ideas from yourselves! I understand there's an interesting tale of why your stay on the Columbia roster was something of a short one, can you tell us what went wrong and to what extent the downfall of one record industry executive affected the band?
OK: The Columbia VP was flying our material up to Clive Davis, so I understand. Before he got there, Clive Davis got fired. For us, that might have been for the best. Might be best not to have Columbia own all our creations. And did Alice Cooper pick up anything: Who can say? It seems, everybody picks up things from everybody. – And Clive Davis, he seems to be doing well now. In music, things change so quickly.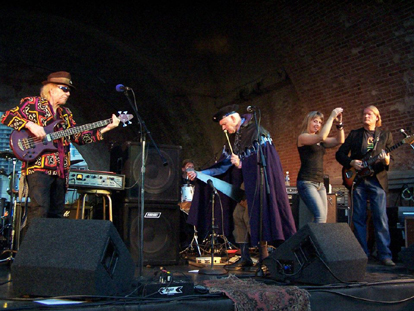 Owen joins Bitter Blood Street Theatre on stage for a reunion gig in 2009...