One For The Fans!
Recorded in September 2021 for the REM Challenge
Running Time: 35:00
Released On: Unreleased at present, as per the terms and conditions of the above
< Reverbnation Edit - 3:50 / Full Version - 35:00 >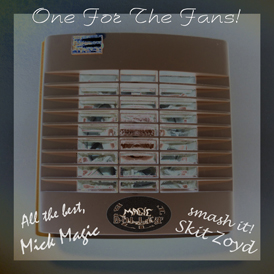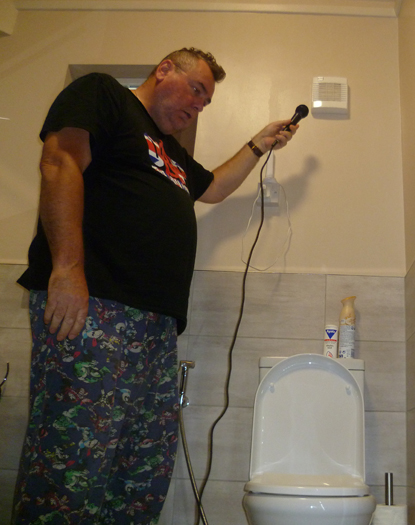 Magic Bullet
Knott End-On-Sea
England
Thursday 30th September 2021
Dear Elling,
As you know, your having a guest appearance on it an' all, we have a new album coming out in October, so I hope you will understand that we have been incredibly busy getting it all ready to start the releases tomorrow, so much so that we had completely forgotten we had to do a track for the REM Challenge while it was still September too! AGH! In fact, it was only when we were all getting up this morning that our Twizz pointed out it was the last day of the month, and with that subtle mocking tone in her voice that eight year olds do so naturally, asked what power tool we'd used this time. I don't mind admitting, there was just the slightest hint of panic in the air.
"I don't know what you're so worried about, daddy," she said calmly, "for the horrible noises you send them, you may as well get Uncle Skit to stand in the bathroom and record the fan for 35 minutes."
Of course, we have our pride and didn't do it until she was safely on the school bus, but hey, out of the mouths of babes as they say. We've done you a short mix for the listening party too. Hope you are all keeping well.
All the best,
Mick & Skit