A couple of hours worth of sounds await you on The Magic Net's SoundCloud page (click on the logo above), enjoy a nice listen with a cup of tea or download and keep for aural oblivion at your convenience. Here's what you got to choose from...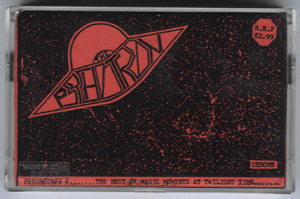 THE MAGIC MOMENTS ALBUM / PSYCHOTRON 0 (1987)
Two 'classic line-up' (Mick Magic, Shona Moments, Kate Twilight, Jay Time) tracks...
"Acidic Heaven"
"Zen Sequent"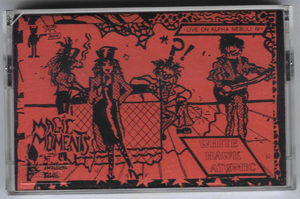 WHITE HAWK ATOMIC - LIVE ON ALPHA NEBULI IV
(1991)
Well, almost... ya see, they are actually tracks from that album as broadcast complete on that coolest of pirate radio stations, Freedom Overflow, under the watchful eye of Captain Garry Lee...
"Radio Armageddon / Blitzkrieg!"
"Aftermath"
"Psychojolting"
"Zen Sequent"
"White Cathay"
"Trois"
"Acidic Heaven"
***
"Traveller II"
"Pandora"
"Bewitched"
"State Of The Art / Shades Of Purple"
"The Soultakers"
"Magic Moments At Twilight Time"
"The Adventure Continues..."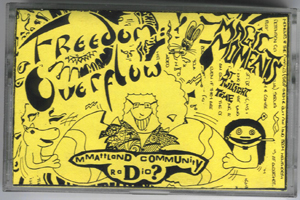 THE RADIO CRACKER TAPE (1992)
Well, that's the compilation it first saw the light of day on, but as we were talking of Freedom Overflow, here's the theme tune we wrote and recorded specially for them, though it was later reworked as "Starship Psychotron" for the "Creavolution" album...
"Freedom Overflow"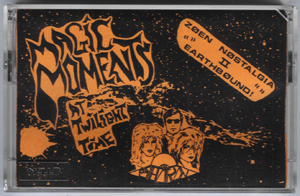 ZOEN NOSTALGIA II EARTHBOUND (1991)
Not MMATT tracks this time, but two of the synth sessions I did with Al Cable's Internal Autonomy, both released on the excellent LP "Inquiry" (Recordrom)...
"Poor Little Rich Girls"
"Awayday To Auschwitz"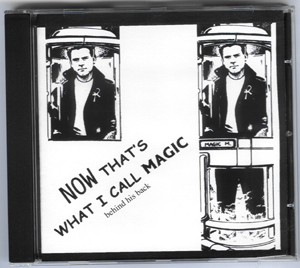 NOW THAT'S WHAT I CALL MAGIC behind his back (1997)
Basically, Wil Walker's Cheapo Card Company taking the piss out of our "Creavolution" album. This particular amusing/annoying track became the theme tune of the M&E Audiozine compilation series, either way round...
"The Magi Crap"
"The Parci Gam"