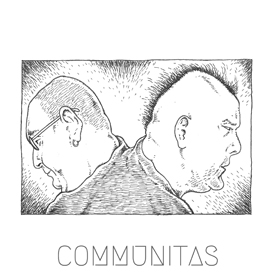 01 - "We Are Magic Bullet"
We are Magic Bullet
No. 1 experimental band in Knott End-On-Sea
Pride
We smile
We are counterparts from parallel realities
We are twins who tell lies
We are something altogether much stranger
We greet you
Hello
We thank you for sharing your ears with us
You will hear the machines
We have been other bands
Many years before
Magic Moments At Twilight Time
Ehrlich Bullet...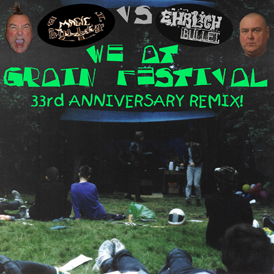 02 - "We At Grain Festival (33rd Anniversary Remix!)" - Magic Bullet vs Ehrlich Bullet
The Grain was a short-lived but brightly-burnt local band co-operative, based around our former native area of Frimley and Camberley in Surrey. It was the very first counter culture community we were ever a part of, and without it, you wouldn't be reading this now. This track was put up on our Reverbnation on 20th September 2020 to mark the 33rd anniversary of The Grain Festival, a benefit concert for Greenpeace, at least the version of that great happening in the woods that took place on our side of the transdimensional divide. Recorded especially for the release of the ill-fated "Grain-Aid!" benefit tape in 1988, the original track was credited to Ehrlich Bullet, which in this universe, it is worth pointing out, was just me pretending to be a band. The name was part of an obscure clue as to my true identity, taken from the 1940 Edward G. Robinson movie, "Dr. Ehrlich's Magic Bullet" (which is about the man who came up with a cure for syphilis, and no, I never have), which if you switch the words around gives you "Dr. Magic's Ehrlich Bullet", et voila. Aside from the drum machine, that original track is comprised of mashed samples from recordings of the day, with each participant getting their own little solo clip as well. For the remix, we've added in some crowd sounds and new drums, plus extra samples, all bar one of which are also taken from the festival tapes. When you're sitting comfortably, I shall begin...
The Bands (as well as our own Magic Moments At Twilight Time): Greed, The Visionaries, Momento Mori, Slack Bladder and The Charles.
'Fat Comic' was actually young local club comedian, Gary Pym, who courageously took on the job of MC for the day. He later took the stage name of Gary St. John and guested as lead vocalist on "Rock And Roll Lifestyle" from our 1996 album, "Creavolution".
My undying gratitude to absolutely everybody who was involved. Except the aggressive and unpleasant incompetent who did the PA, of course.
If you'd like to know more about The Grain, and indeed our own musical origins, it's all one story really, there's a 20 page feature on our website, plus the whole of the "Grain-Aid!" album from 1988, the first release ever to feature the name of Music & Elsewhere!
"We Are Going Against The Grain" - http://www.mickmagic.net/The%20Grain.htm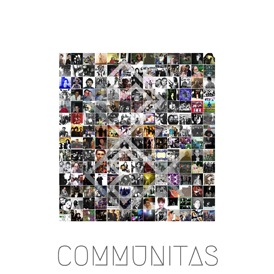 03 - "Unitas I"

"Mick Magic once handled the biggest cassette distribution... worldwide probably, in England, in the 90's..."

Introducing Music & Elsewhere and the golden years of the cassette underground, courtesy of a radio clip from a Lord Litter show, one of the main players in that second counter culture community we were fortunate enough to become involved with, and who we shall be coming back to in due course. M&E grew out of the demos I put out of my own stuff in 1987, going on to release nearly 600 albums by bands from all round the world, before it finally succumbed to the unwelcome ubiquity of the digital age by late in 2003. It took me a decade to get past my longing for the more personal days of typed letters, tapes and jiffy bags; but when I did, M&E returned to claim its place in counter culture history. There are two big collections of music (and elsewhere) from those years available via the Sounds Bazaar page on our website, and a wealth of info, pictures and sounds on the link below. I made many good friends throughout those years, a lot of whom I have been able to reconnect with since my return to the fold, ironically due to digital technology! Let the celebration continue. Um, party on, dudes...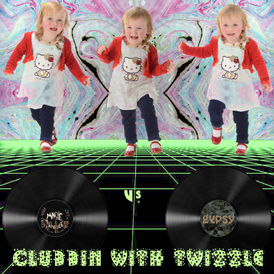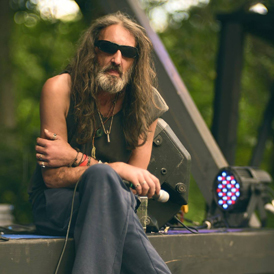 04 - "Clubbin' With Twizzle" - Magic Bullet vs Gypsy

And our celebration begins, appropriately, at the beginning! M&E 001 (April 1992) was "Not At All" by Gypsy, so where better to start than with now meeting then? The idea came back in March when he sent me a couple of instrumental tracks he'd recorded for our Twizz (which was nice of him, she loves attention, can't think where she gets it from), the first was called "Clubbin' With Dad (The Twizzle Dilemma)", the second simply titled "The Twizzle". The idea of remixing the two together into a single re-imagined track was simply irresistible. Luckily, he didn't hate it, so here it is! Seriously, the guy is one of the most prolific artists I know of, his discography is virtually endless (he was also known as Arzathon for several years) and I doubt there is anywhere you'd be able to see the full scope of it, but his Bandcamp is undoubtedly a great place to start your exploration...

https://arzathon.bandcamp.com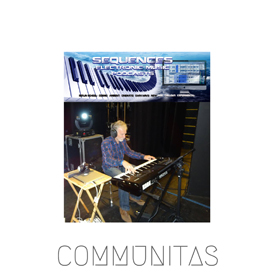 05 - "Unitas II"

"Mick Dundee here from Sequences Podcasts down under, prepared to go where no one has gone before, to the Magic Bullet."
"And Notes From A Nebula."
The link here specially recorded by Mick 'Dundee' Garlick for us, nice man, down there in Australia these days, hence the 'Dundee' bit, though I don't think he's wrestled any crocs just yet. Mick's been the mastermind behind Sequences magazine and podcast series for many years. I used the clip here in particular because electronic music is their forte and the following track is one of ours that they've featured on podcasts (or 'will feature' at the time of writing). Mick's support for our projects goes back some 25 years, and to him, as with everybody else on the album, a big thank you! You'll find Sequences online at...

http://www.sequencesmagazine.com