ELEVEN EXPERIMENTS IN TRISECTING THEM
Artist: Magic Bullet
Title: Eleven Experiments In Trisecting Them
Label: Music & Elsewhere
Catalogue Number: M&E MB-009
Release Date: 22nd October 2021
Running Time: 37:34 (plus MP4 video: 3:24)
Format: Download
Buy Link: Bandcamp - GBP £4.00

0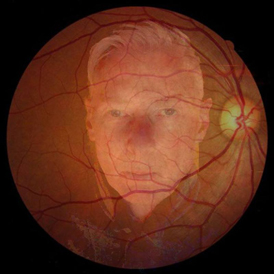 o
Tracklist;
01. Cowsbrood
02. Of Her Sorning
03. Non-Margins
04. Foot So Enwheeled
05. Whip Installing Blob
06. Chars
07. Lither
08. Careening
09. Chance Mail
10. Fob Of Spirals
11. Bridging Sins
All tracks approximately 3:24
A mini album consisting of eleven interpretational works, conceived and realised by Skit and myself in The Mmatterialisation Chamber in June, following one particular line of experimentation that happened to capture our interest. The resulting album is accompanied by a video from Canadian avant garde film maker, Gordon Way, which can be watched with any or all of the tracks, each of which seems to change the viewer's experience of the video, just as it changes the listener's experience of the audio. Gordon's music will be featured on Communitas Volume III, hence the inclusion of this as one of our 'five albums in a month' arc.
About a year ago, we joined a group of experimental musicians that go by the name of the Ensemble For Sound Poetry And Contemporary Music, EFSPACM for short. The first project we took part in was to provide a soundtrack for a video made by fellow member, Gordon Way. We were one of 10 artists to do so, thus contributing a track to the imaginatively titled album, "Gordon's Way". Our offering was a little musique concrète psychodrama called "Here", in which a perpetrator of awful crimes seeks absolution from his psychiatrist. Bit dark, hands up, you got us.
Well, we really enjoyed the experience, seeing how the different soundtracks affected the way you perceive the film, we wanted more. As luck would have it, Gordon was keen too, making the video you receive as a bonus item with this release specially for us. The concept this time was slightly different; instead of several artists interpreting the video once, it was to have one artist interpreting it several times. Eleven, as it turned out, the video was quite open to interpretation, it seems.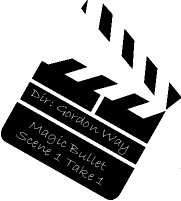 The graphics that accompany each track (on the Bandcamp release) include stills from the film on the cinema screen, married up to one of our tracks as we felt was most appropriate, so do have a browse through them. And should you enjoy a puzzle, you may like to know that all of the track titles are anagrams, as is part of the album title itself, which could possibly provide clues as to the nature of the experiments and the sound sources used to create them...