GREETINGS!
Well, what an eventful few months I've had since the last edition. I fully expected this one to be filled with photos of the MMATT 30th celebrations from the alternate Earth; the TV interview, the tickertape parade, the Champagne reception at the Rock & Roll Hall Of Fame and the tribute concert; a journey some of you were to share with me via our "Down The Rabbit Hole" event on Sunday 23rd October. But it all went horribly wrong. Instead of seeing me enjoying the adulation of the masses, you were witness to a series of photographs of a deserted world, UFO's, strange aliens, and myself in a dank cellar with a gun pushed menacingly into my mouth. From my viewpoint, I was trapped there for three months, and returned home with fried batteries in my wristwatch, mobile phone, camera and netbook, broken glasses, ripped and dirty clothing, a beard, and absolutely no memory of what had happened to me...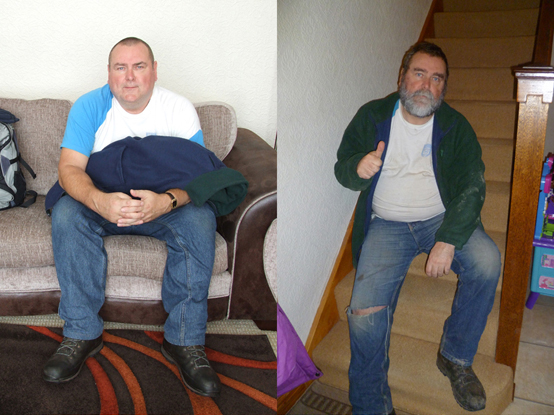 Left - Sunday 23rd October, 14:38 - Prepared and ready to set off on my transdimensional journey.
Right - Sunday 23rd October, 18:53 - The same day, 4¼ hours later... but only if you're on THIS Earth!